Southern Local Students celebrate Pi Day.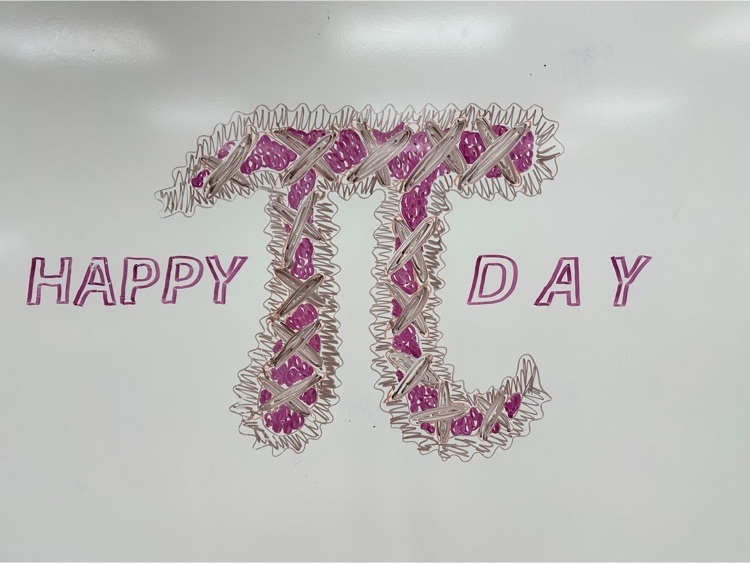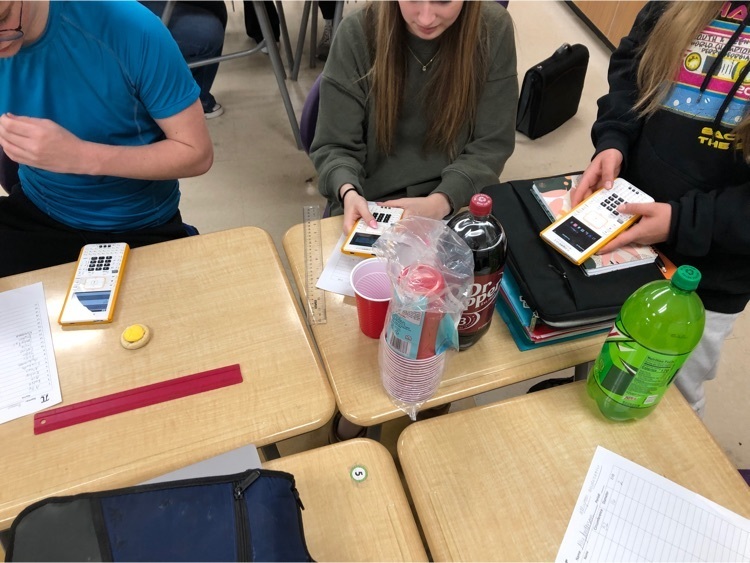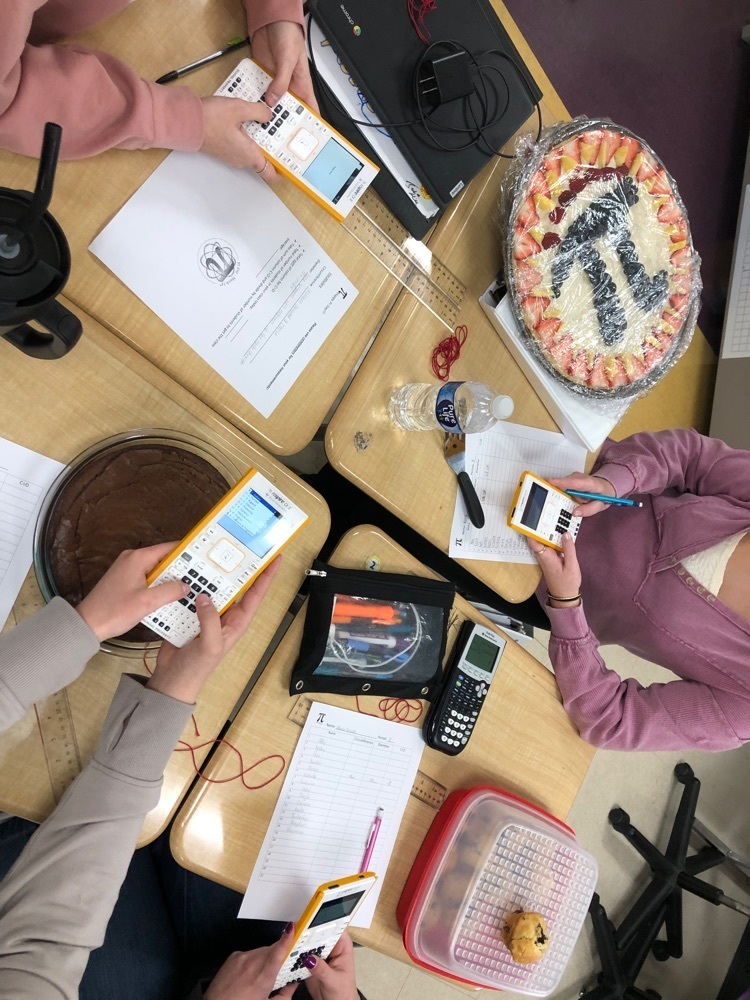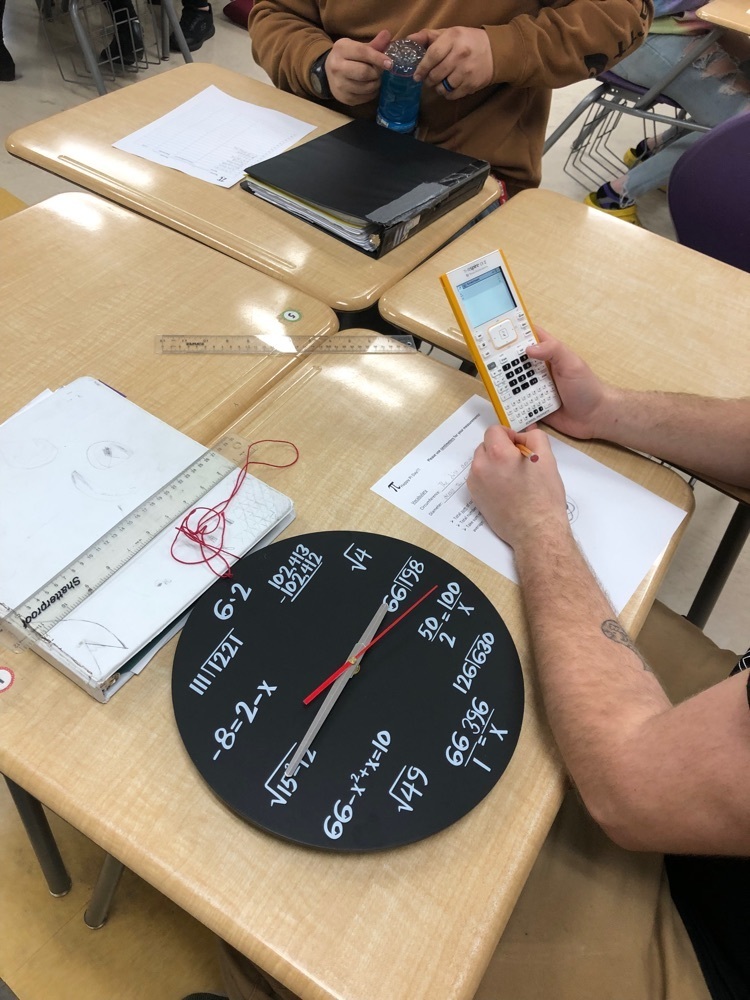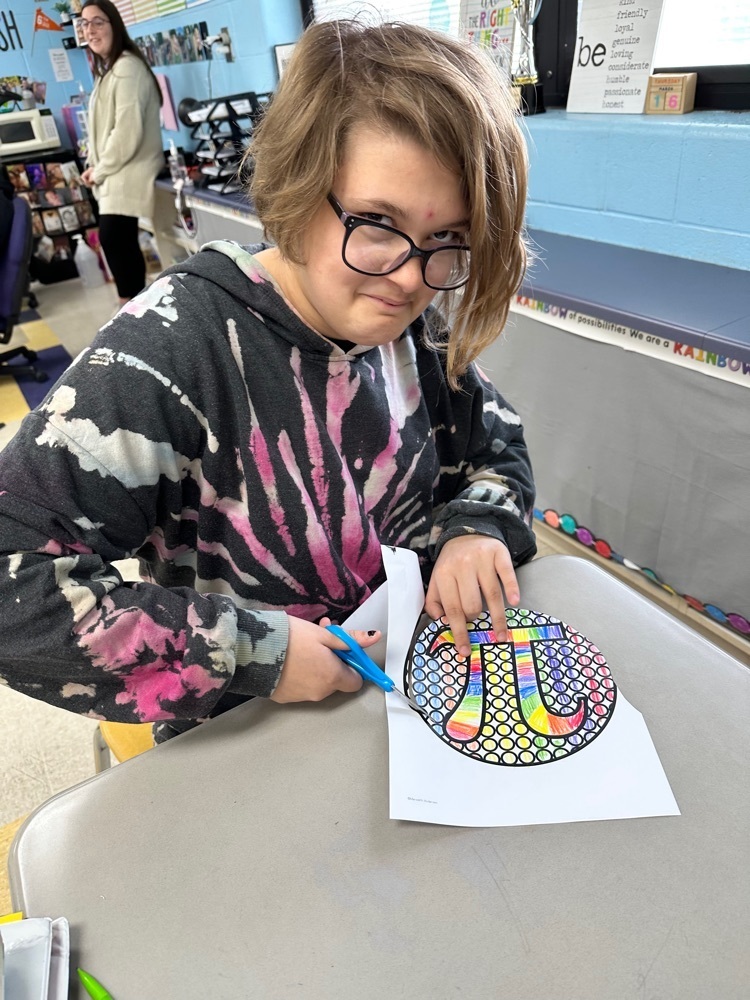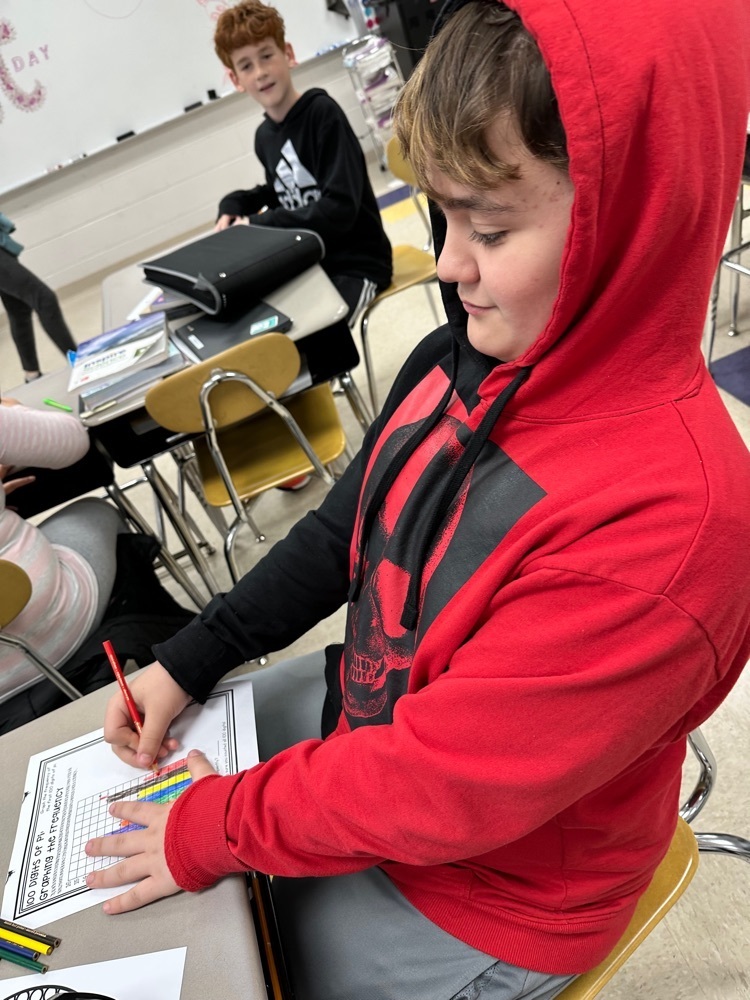 Today SHS administered the ACT to 42 juniors. High expectations!

Congratulations to our winter sport athletes that received TVC Academic Honor Roll certificates. (Be in grade 10, 11, or 12; lettered in this sport season; and maintain a cumulative non weighted gpa of 3.5 or higher): 10th: Ally Anderson, Ava Circle, Addyson Fields, Jorja Lisle, Timberlyn Templeton. 11th: Michelle Adkins, Gracie Hill, Jace Hill, Brayden Otto, Christina Smith, Lauren Smith, Aaron Vance. 12th: Damien Miller, Andrew Riffle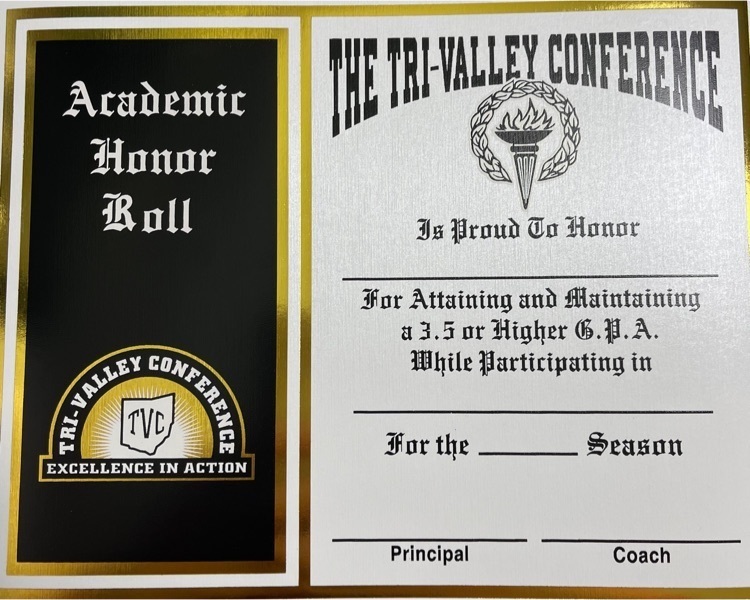 CCP - College Credit Plus Meeting on Wednesday, March 8th, 6-7pm it is required that you attend one of these meetings to take a CCP class.

Pre-K celebrates Literacy Week!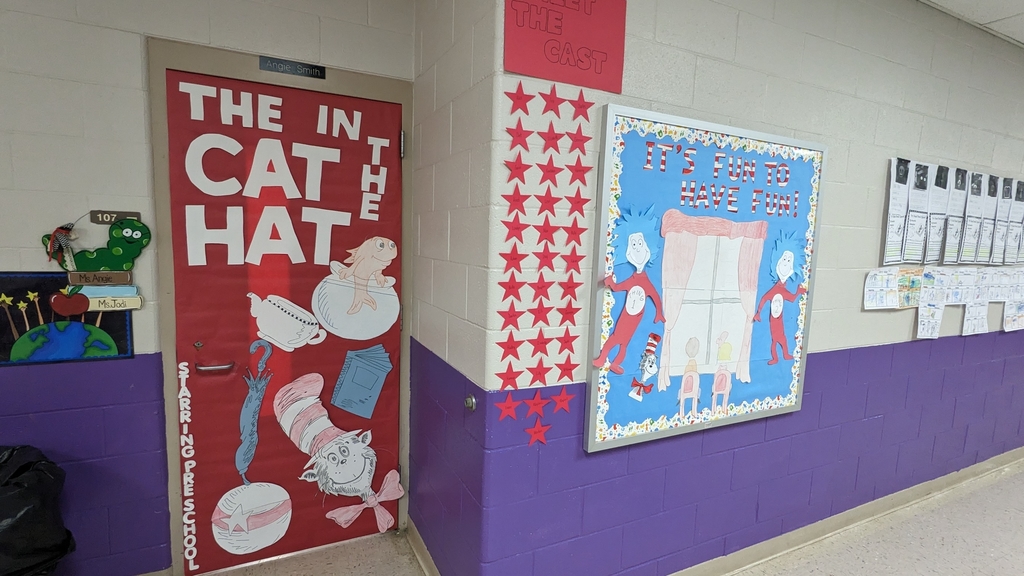 Free sports' physicals for school year 2023-24 for Southern students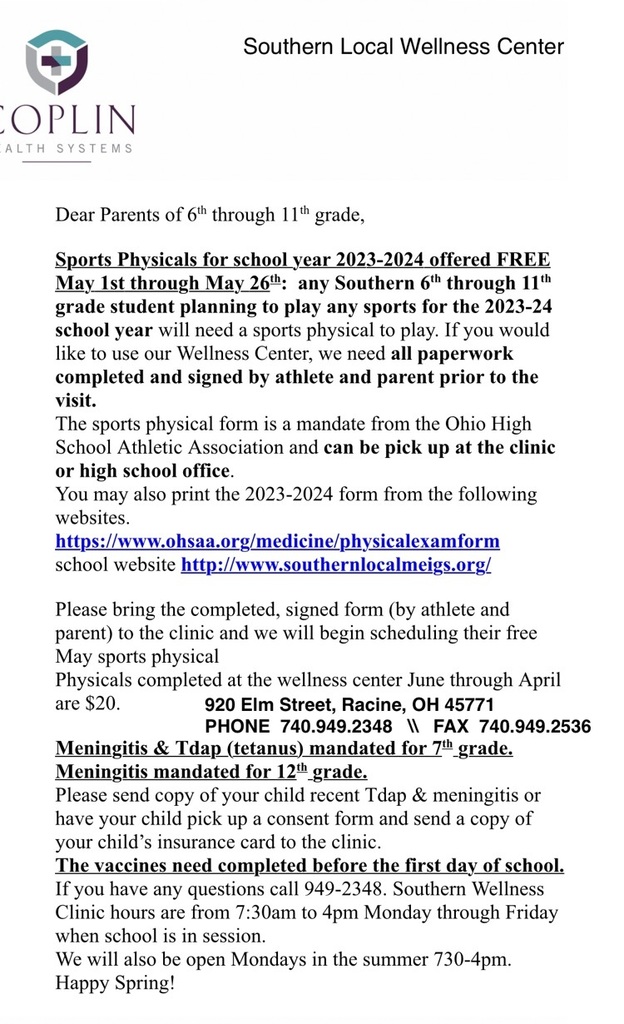 Congratulations to Ms. Lori Sharp for her middle school teacher award presented by CORAS (Coalition of Rural and Appalachian Schools). SLSD is super proud of Ms. Sharp!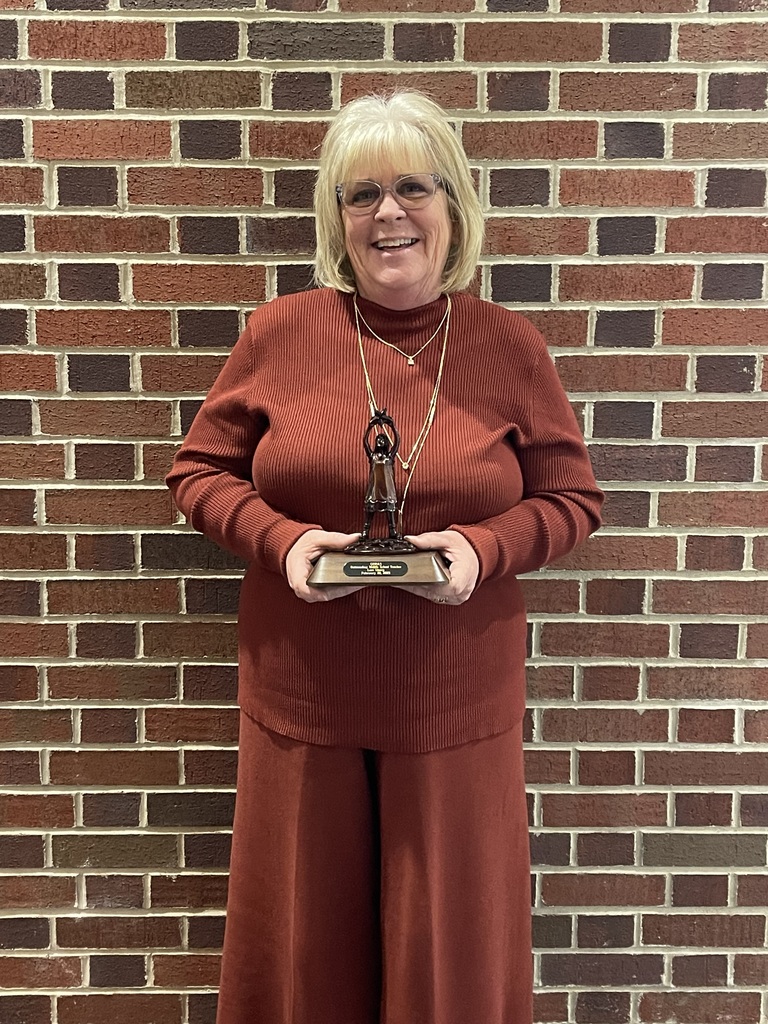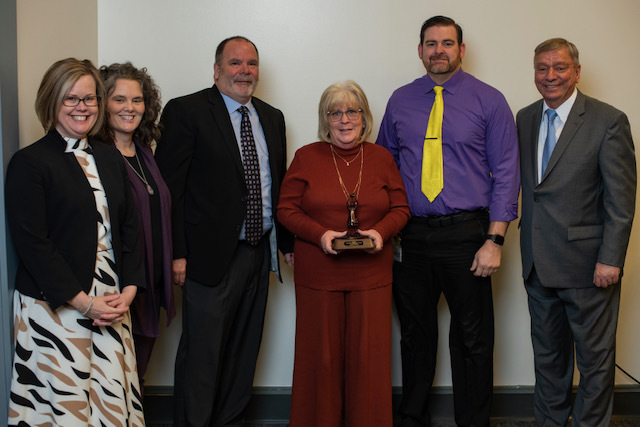 Anna Titus (Crime Victim Services of the Meigs Co. Prosecutors OFC) provided a Teen Dating Violence presentation to our HS students today.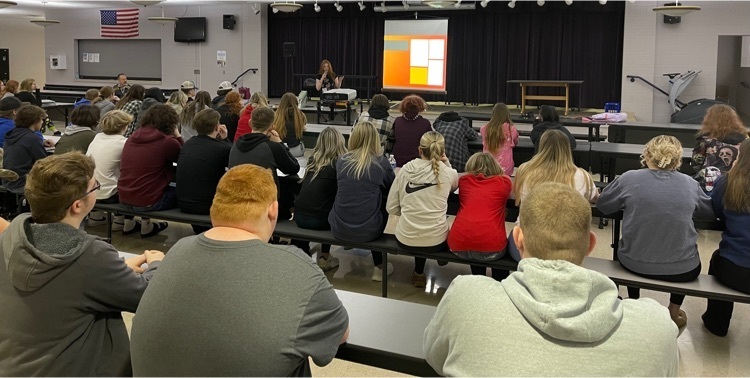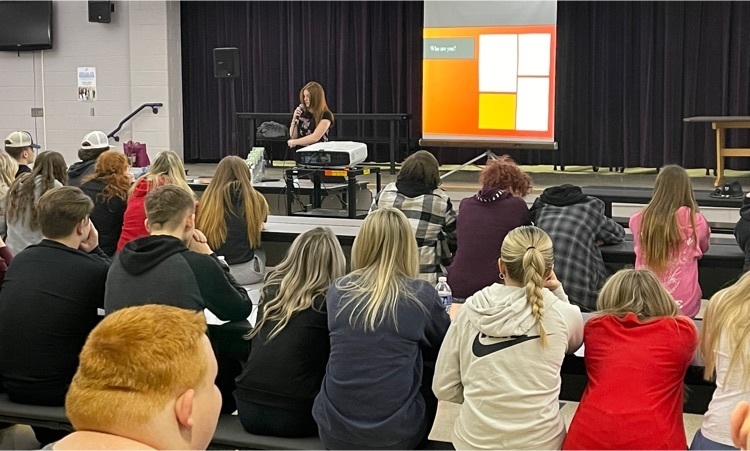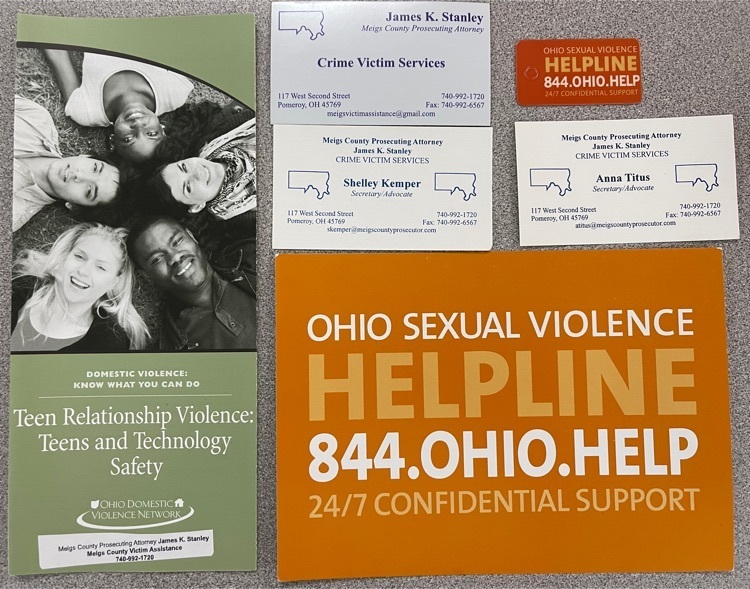 Today our FFA Chapter members provided Ag in the Classroom for our 3rd grade classrooms.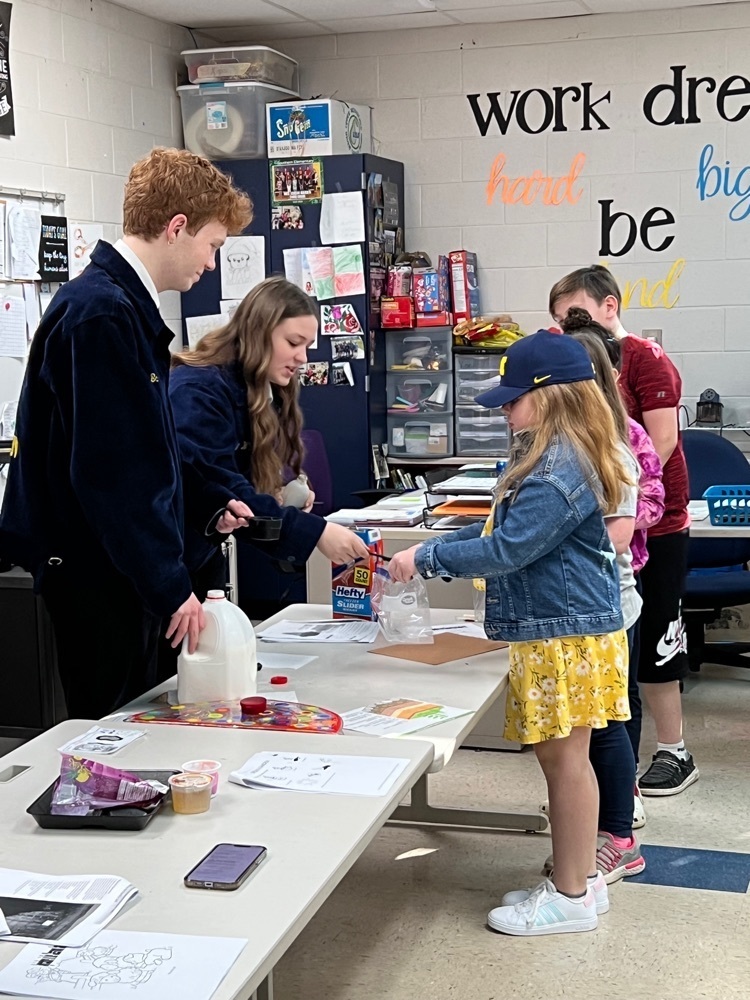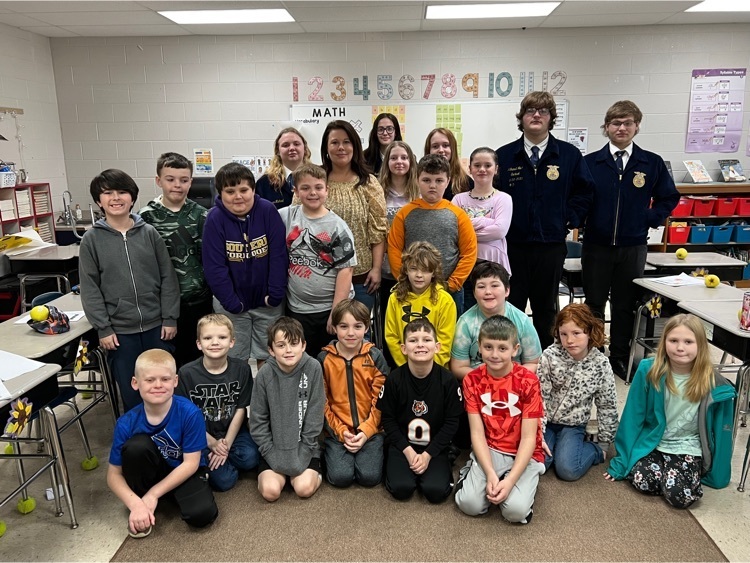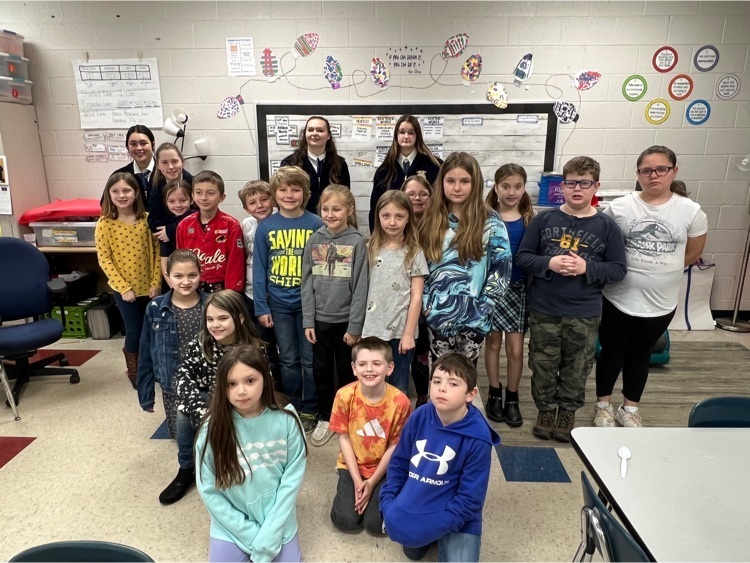 FFA Week Activities 2/21-2/24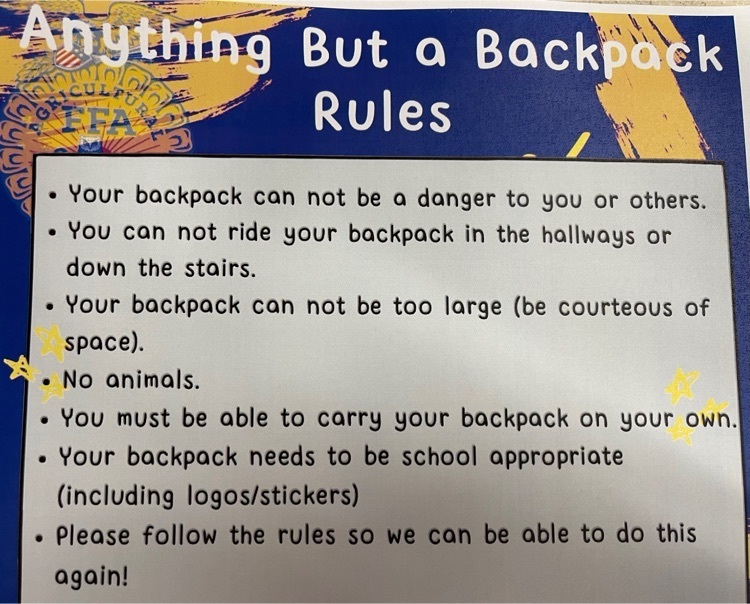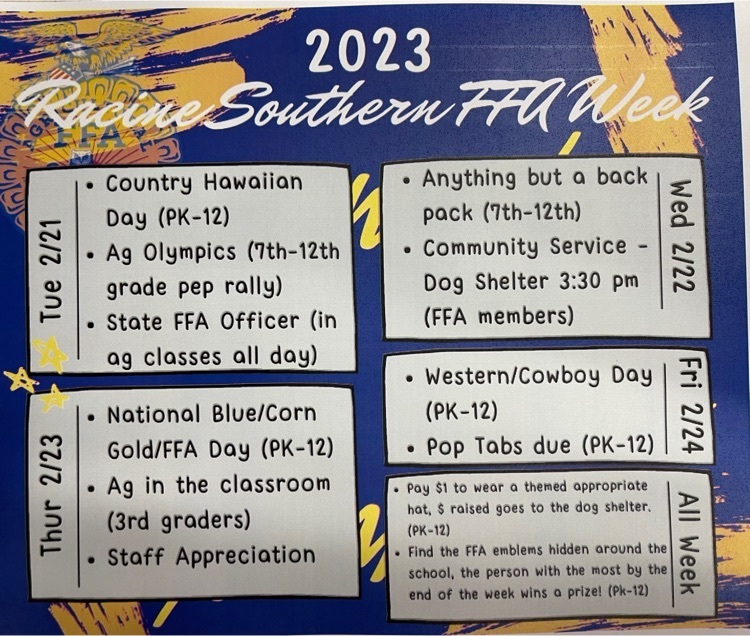 Parent and child must be in attendance or your child will not be able to take CCP courses next year. Does not affect those students already enrolled in CCP.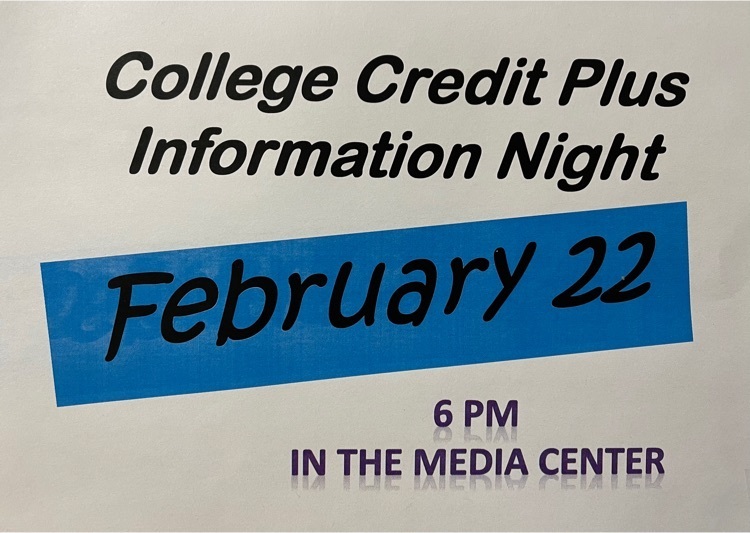 Welcome to our new website!

Free Youth Heart Screening ages 10-25 on March 5th. Must be pre-registered by March 4. Limited spots. Thank you Bitanga's Martial Arts Center!


Come support our seniors in their last home game (vs FHHS). JV starts at 6pm London Chapman Damien Miller #34 Kolten Thomas #0 Kodi Rife #24 Cruz Brinager #14 Andrew Riffle #44


Grades 6 & 10 participated in their second day of Signs of Suicide (prevention program) by Nationwide Children's Hospital. Any questions contact Olivia Hawley.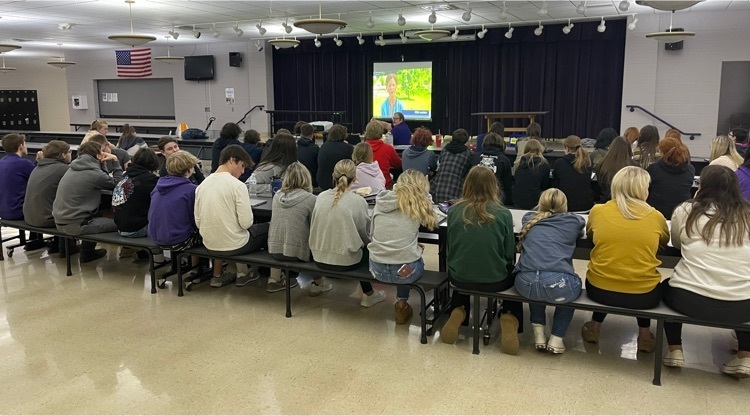 Mr. Maxson and Mr. Kapp took 38 students from our government class to visit the Ohio Supreme Court and its Education Center today.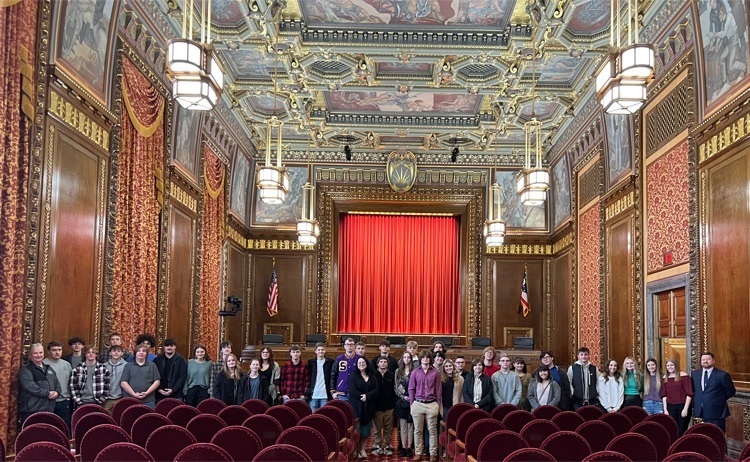 Congratulations to SLSD HOF Inductees Darrell Norris & the late Hilton Wolfe Jr

Some members of our HS Student Council participated in the Columbus Blue Jackets' Leadership Day event today.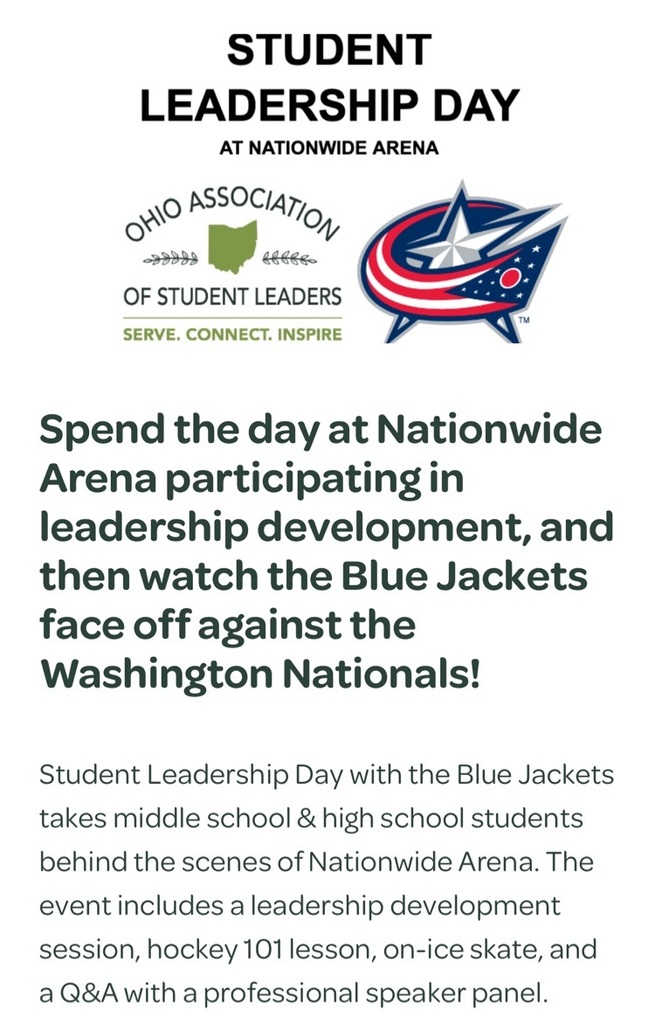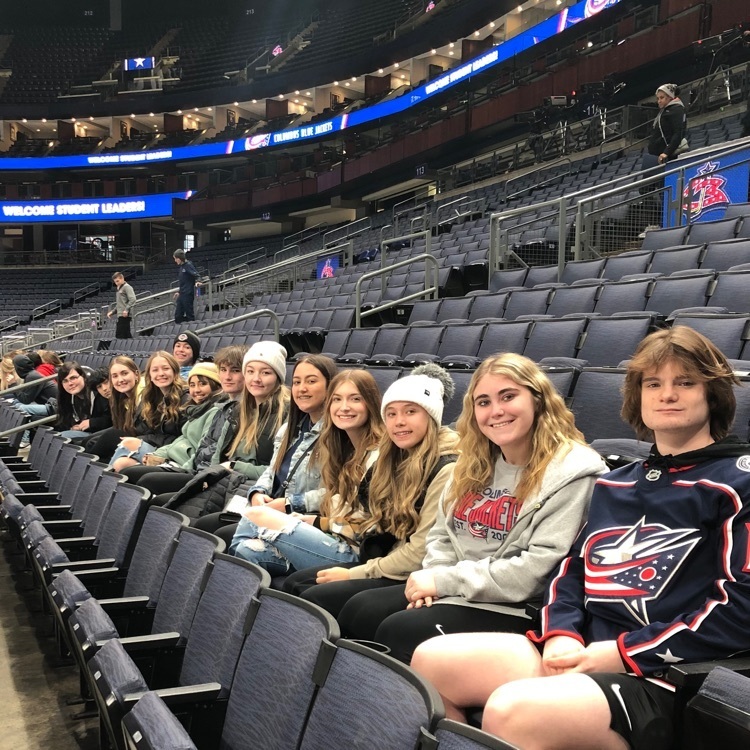 SLSD is closed today. 1.31.23

SLSD is on a 2 hour delay today. 1.31.23